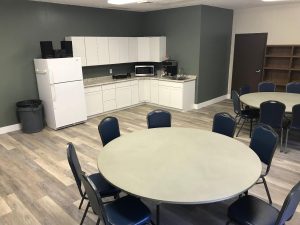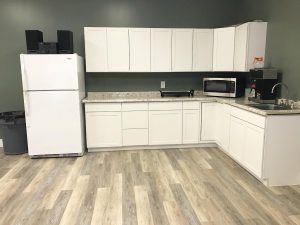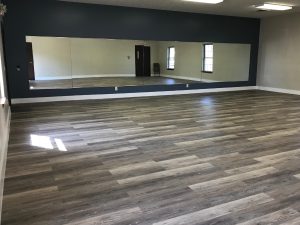 This location is home to the Streetsboro Parks and Recreation Offices. The City has transformed the back area of this building to accommodate various programs, fitness classes and indoor rentable space. This space is perfect to plan your next party, or social gathering. The room can be reserved by Streetsboro residents up to six months in advance (providing a minimum of a two week rental notice) and up to three months in advance for non residents.
Studio & Kitchenette
The Studio is approximately 900 sq. ft. with a maximum occupancy of approximately 25 - 35 people. The kitchenette area is approximately 600 sq. ft. with a maximum occupancy of approximately 15 - 20 people. The rooms are connected by a spacious hallway that offers a great transition for food preparation and setup. The kitchenette area is equipped with a microwave and sink. We offer folding chairs and 5' diameter round tables upon request
How to make a reservation
Please contact Streetsboro Parks and Recreation for availability (330) 626-3802.
All reservation must be made in person at the  Parks and Recreation Office (9307 St. Rt. 43).