Long before settlers moved into the Connecticut Western Reserve, Seneca Indians traversed the area now called Streetsboro. They used Old Portage Trail, which crosses the southwest corner of the city, to go from Lake Erie to the Ohio River basin.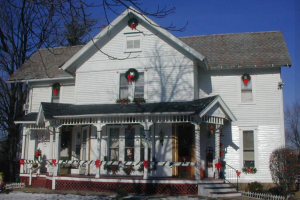 The founder of Streetsboro Township was Titus Street from Connecticut, who purchased the land in 1798. Streetsboro Township contained 15,279 acres (61.83 km2). The land was surveyed by Streets' agents Ralph Cowles and Lemuel Punderson in the summer of 1822 and divided into lots of 100 acres (0.40 km2).
In 1825, a turnpike from Cleveland to Wellsville, Ohio was laid by Frederick Wadsworth, Samuel Cowles, John Strauyhen and Titus Street. Street agreed to give enough land to make it through the township. In 1827, the turnpike was completed. It followed much of the route of the present Ohio State Route 14.
Major growth occurred in Streetsboro with the opening of the Ohio Turnpike on October 1, 1955, with Exit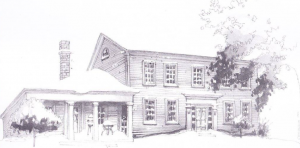 13 (now known as Exit 187) initially being the only interchange in Portage County. By 1957, with the growth of the automobile industry, Streetsboro experienced a population explosion. Proximity to the Akron and Cleveland areas, along with direct access to Interstate 80 (Ohio Turnpike), Interstate 480 and State Routes 303, 43 and 14, have greatly contributed to the rapid growth of manufacturing, distribution, commercial and residential development in the past fifty years.
In 1968, voters decided to merge the township and the village to become one city consisting of 25 square miles (65 km2). Streetsboro was primarily a farming community until 1970.
Streetsboro was home to a small amusement park, Shady Lake Park, located on Route 14, which is now an apartment complex of the same name.
Due to the steady growth of Streetsboro and its surrounding area within the past ten years, the city has become a retail hub for Portage County with the arrival of many national big-box retailers including Wal-Mart Supercenter, Target, Lowe's, The Home Depot and Staples. The first Northeast Ohio location for Sonic Drive-In opened in Streetsboro in September 2008.