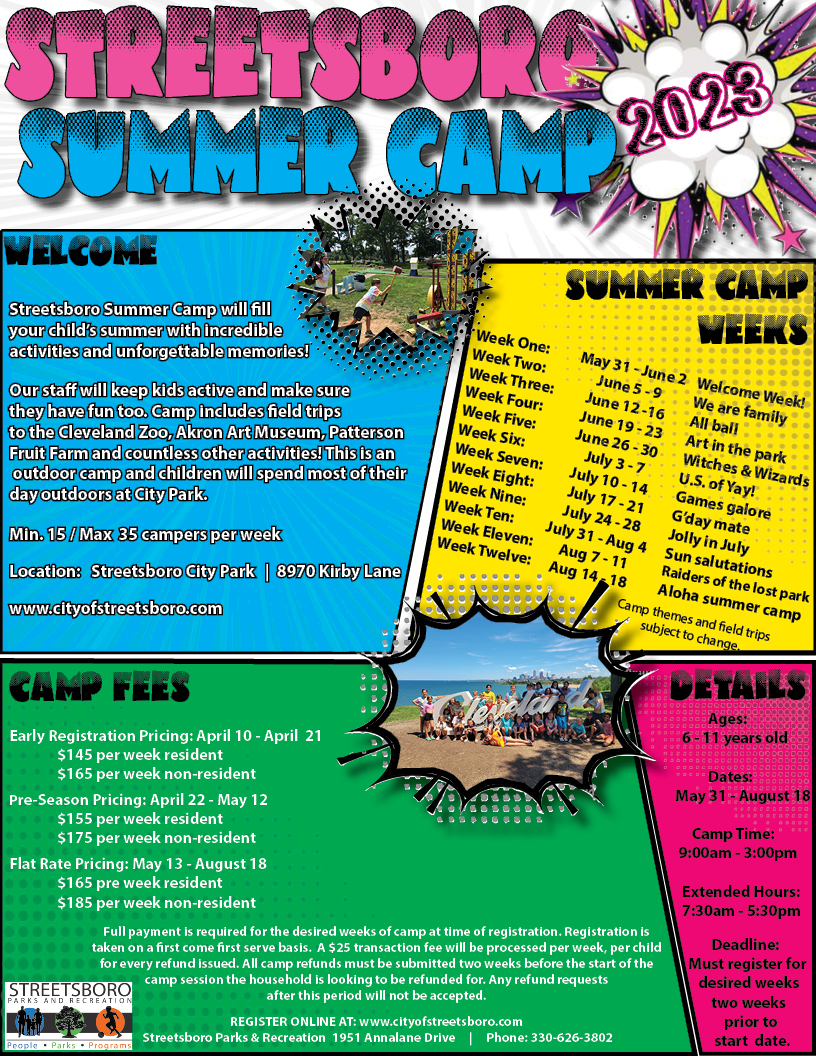 Summer Camp Info
Streetsboro Summer Camp will fill your child's summer with incredible activities and unforgettable moments! Our staff will keep kids active and make sure they have fun too. Camp includes field trips to Cleveland Zoo, Akron Art Museum, Patterson Fruit Farm and countless other activities! This is an outdoor camp and children will spend most of their day outdoors at City Park.
Ages: 6 - 11
Dates: May 31 - August 18
Camp Time: 9:00am - 3:00pm
Extended Hours: 7:30am - 5:30pm - at no extra cost
Location: Streetsboro City Park
Deadline: Must register for each week two weeks prior to start date.
Min. 15 & Max. 35 campers per week.
Camp Fee
Early Bird Pricing: Purchased April 10 - April 21
$145 per week resident
$165 per week non - resident
Pre Season Pricing: Purchased April 22 - May 12
$155 per week resident
$175 per week non - resident
Flat Fee Pricing: Purchased after May 12
$165 per week resident
$185 per week non - resident
*Full payment is required for the desired weeks of camp at time of registration. Registration is taken on a first come, first served basis.*