Put A Freeze On Winter Fires!

As we head into the middle of winter and face colder temperatures, remember to keep your home fire safe. Use heating appliances correctly by plugging only 1 heat producing appliance into an outlet at a time, and keep those heaters at least 3 feet from all combustibles.

Have questions or concerns? Give us a call on the business line at 330-626-4664.
Fire Station Construction Update: December 4, 2020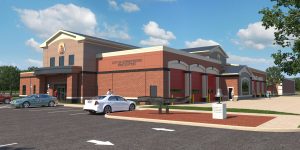 Significant progress is being made on the construction of the city's new fire station. The new fire station is located directly behind and south of the current station on State Route 43. It is expected that the new fire station will open in the Spring of 2021. Work on roof installation continues, along with brickwork and interior block work. Built under the direction of Hammond Construction and a host of fine trades, the approximate 24,000 square foot fire station will replace the existing decades old station that is located on the same property. The new station includes three back in EMS bays, four drive through apparatus bays, a DECON room, kitchen, day room, offices, and a secure gear area on the first floor. Sleeping quarters, women's and men's locker rooms, and a physical fitness area occupy the second floor. Exterior construction includes new concrete driveways, asphalt parking lot, and a new detention pond.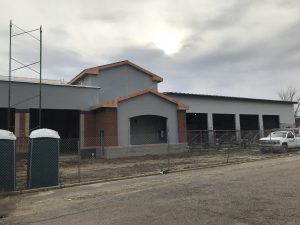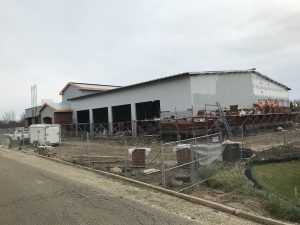 Fire Station Construction – Fall 2020 walk-through